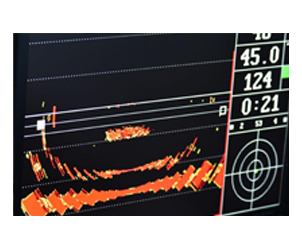 Wesmar Marine Electronics
Wesmar wanted to make a splash
Wesmar equipment has exceeded the industry standard in commercial marine and fishing industries for over 50 years.
But, Wesmar was feeling its age. Its brand was still very strong within the industry, but it knew it had to evolve its brand image within its markets, and re-engage its long-time customers.
These were their needs:
To start, Wesmar's identity systems and marketing materials were outdated & inconsistent. Their logo needed a facelift, and all their marketing materials needed standardization.
They needed a new trade show exhibit. One that could re-size to fit a 10x10' Foot space, all the way to a 30x30' foot space!
They needed a new content managed website. Their existing open-source system was hard to manage and maintain. Their page indexing was poor. The site wasn't mobile ready and site SEO was nonexistent.
Lastly, they needed a stronger (yet cohesive) marketing message for each of its 4 unique markets.
All hands on deck
We gave Wesmar a fresh new face. A new logo that was rich, strong and effectively communicated their evolution within today's marine marketplaces.
We found them a great trade show exhibit system. A modular and flexible frame/base system would allow them to have a full 30' Foot graphic wall that could break down into a 20' and 10' configuration. The system would also allow for the wall to be bent and shaped to fit the space as needed— this helping with aisle and neighbor booth obstructions.
Their site would be content managed & mobile-friendly. It would better engage the visitor, and focus on showcasing products by industry. Online quote forms would fill the sales pipelines – sending requests directly to Wesmars' product specialists. A private Dealer portal would also be built, allowing for dealers to access a well-organized display of service, sales and support documentation.
Setting sail.
Wesmar is now on top of their game. They're re-building their page ranks and have seen dramatic increases in online quote requests – netting hundreds of leads and landing more sales since their re-launch in July of 2018!

Brand Development
Website Development
Trade Show Design
Content Creation
Email Marketing
Social Marketing
What we did:
Logo design, brand standards
Content managed, dealer portal
Modular/flexible booth structure & design
Marketing materials design & standards
Design & management