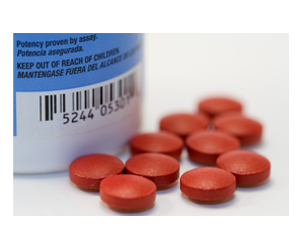 Loftware Inc.
Enterprise Labeling Management & Design Software
Loftware was stepping up their marketing game.
Loftware's marketing team was small. A marketing director, digital director and a few writers. It was their job to coordinate the development of the new Hubspot web system with their Hubspot Agency, and ramp-up on designing new graphical content for their marketing channels.
That was what they hired us to do – design new graphical content for the soon-to-be website and other essential marketing materials like Industry Reports, Whitepapers, Infographics, Web Graphics, Ads, etc..
We did it, and we did it well. A wealth of fresh-looking content was ready to go live — on schedule.
Happily ever after right?
We'll not really.
You see, the expectation was that this new content managed Hubspot website would allow their marketing teammates to easily create and post new content on the fly without having to be super tech-saavy.
The reality was that the site was basically over-developed — with each page having its own template and stylesheet. This made page updates and global style changes near impossible (not-to-mention defeating the whole purpose of templates & style sheets to begin with :( Booo!)
"Amazing capabilities! Whether it's web development or content design, Crystal and Mike always overdeliver."
We took on a new role.
We had worked with Hubspot before, so we offered Loftware our assistance. They happily accepted.
We streamlined their style-sheets and templates so that they could make those global website adjustments. We also created easy-to-use Content Modules that allowed their team to add new content to the site (without having to touch template files which require a higher-level of tech to modify).
Today, WaLa and Loftware get along great, we continue to serve them as they grow even bigger!

Website Development
Content Design
Illustration
Campaign Management
What we did:
Hubspot overhaul
Marketing Material Design/Standardization
Icon & Character Isometrics
Google PPC Optimization