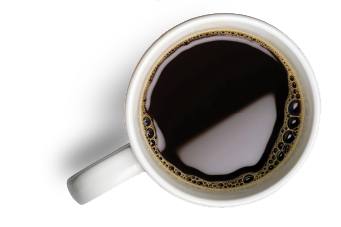 Big Cat Coffees
Online Coffee Sales - Consumer & Business
When Big Cat Coffees wanted to make some serious scratch, we joined the pride.
Marty Cohen of Big Cat Coffees wanted to take his company from kitten to business tiger. He called on us to put the pounce in his plan.
We designed an e-commerce system that supports Big Cat's back-office order fulfillment process, slashing the steps needed to pick, pack and ship orders. And our integrated marketing materials generated the buzz the company needed to jump-start the enterprise.
How does a newcomer create a buzz in an already competitive coffee marketplace?
We worked with Big Cat Coffees to carry out a simple, but hard-to-execute marketing strategy: Create delighted customers.
To delight customers, we first made sure the order picking, packing and shipping processes were reliable, accurate and efficient. We developed a successsful referral program that grew a substantial customer base, and gave those customers CHOICE. The Purr-fect Pack, a build-your-own box tool that changed the game forever!
Cat Fight! Paid ads vs. organic search
The company's licensing agreement forbade the company from using the term "K-cups" and citing the brand names sold! No matter. We went organic — Through shrewd use of organic search marketing methods, we raised Big Cats standings to the top of the organic Google search rankings in just two months - without paying for any ads. The future was bright!
"With the folks at WaLa, all I need to do is say what I want to achieve, and they always come up with a plan to get us there. It's an ideal partnership, and has been for over 16 profitable years!"
Eye of the tiger
The team at Big Cat wanted complete dominanceover their storefront. We designed the site with an array of administrative controls and web tools built specifically accomplish a specific job functions that the Big Cat team defined as essential to their day-to-day operations. These tools streamlined operation, packing, shipping, promotions and more. Within 2 years after launch, Big Cat was the leader of the pack as the #1 Online retailer for K-Cups nationally! Grrrrrr baby..Grrrr !

Brand Development
Website Development
Application Development
Marketing Content
Email marketing
Copywiriting
What we did:
Logo design, brand standards
Custom Storefront, inventory & shipping automation
Variety pack automation app.
Marketing & package materials design
Variety packaging
Design & management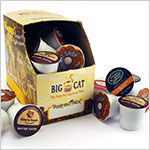 16+ Years
200,000+ Customers
332,000+ Purr-fect Packs
Zero Pay-Per-Click